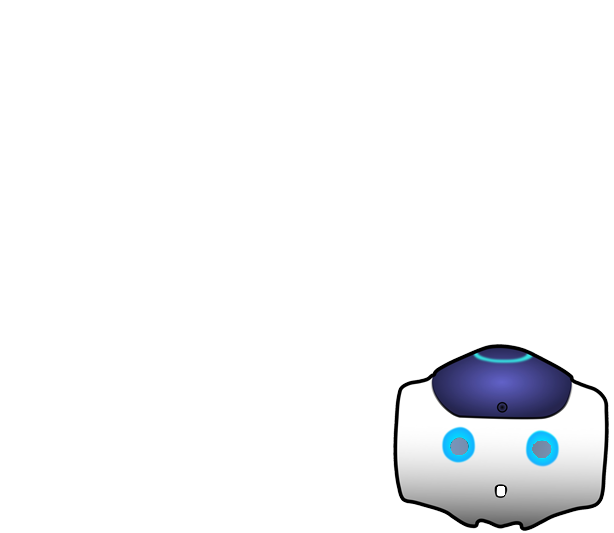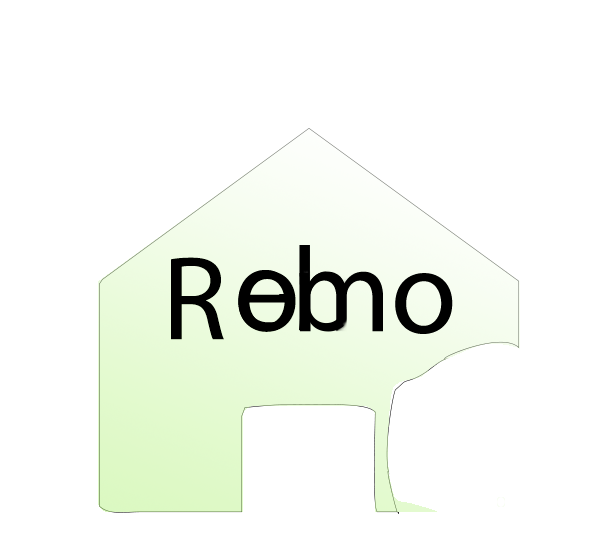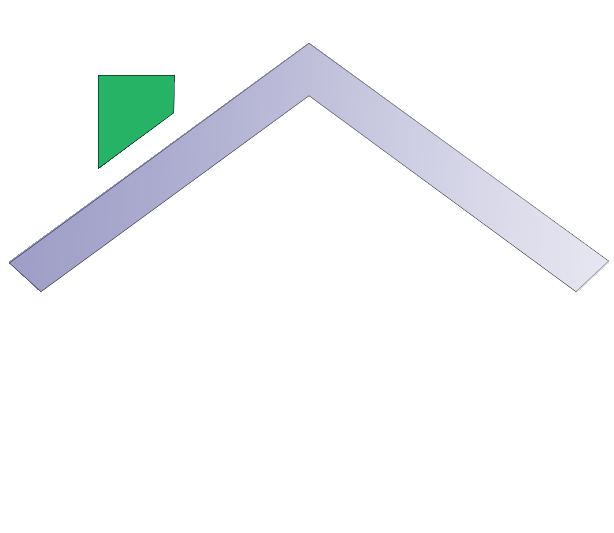 Main Features
Never Hang
Cloud Aware
Hardware independent
Platform independent
Multi User Interface
Personalization
Peer to Peer sharing
Follow up requests
Categorize and prioritize events
Object, Voice Recognition
Contact Us
Join our Forums to improve RemoRobo.
How it Works
RemoRobo is based on set of technologies and tricks working together to produce the complete system.




RemoRobo Loves RoboHospital !
Remind you for medicine
Monitor your health status
medical advizer
Call Ambulance
Follow up Ambulance status
Critical situation Detector
Status reporting
Share status with relatives
Voice and Images Exchange with Hospital
Execute commands remotely
More about RoboHospital
RemoRobo and RoboHospital are full integrated.
How RemoRobo and RoboHospital works
An example of RemoRobo and RoboHospital integration is in fall down detection RemoRobo does many actions in the same time automatically. RemoRobo notify family members that there is a problem with this person also send picture and location , Call Ambulance ,RoboHospital will Check his insurance profile to detect the nearist hospital possible ,Send his profile to that hospital , Follow it's instruction as possible. For the meanwhile RoboHospital follow up the position of ambulance car and send updates to user and family members.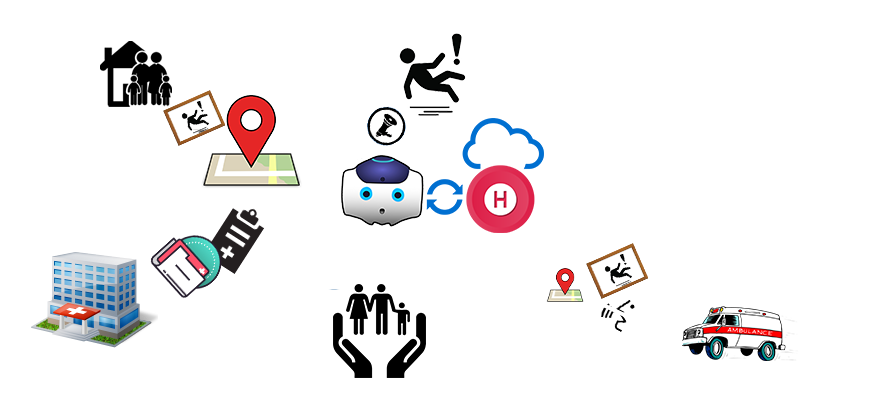 RemoRobo System on NAO robot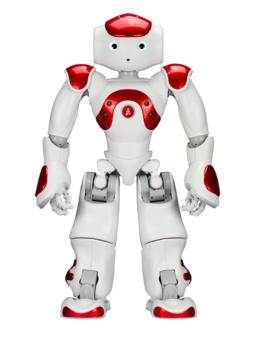 autonomous and progress
Sharing Moments

RemoRobo can share your best moments with your family and friends with photos and comments.
Adviser robot

RemoRobo can give you advice for your daily life with updates from internet. also follow up your health life if you connected it to RoboHospital system as well.
Do Practice

RemoRobo can share you your practice and record your achievements , compare it to the previous records also save it in your profile
Update Status

RemoRobo is self updated with latest version of software and AI features also , keep other cloud system updated by your status like RoboHospital for health situation. also Update its knowledge from internet.
Recognition

RemoRobo is environment aware using object, voice and face recognition, so you can play with it by show it anythings and RemoRobo will tell you what is these things, also it used to recognize your health status in case of emergency.
Emails

RemoRobo can send an email for you by voice command , also RemoRobo can read your unread message ,or even Notify you that you received a new email so you can let it read it for you later..
Copy movement
RemoRobo can copy your movement and do it for you again (for now By connecting Kinect to the host computer , the benefit for that is motivation aor later you can automate an activity by letting RemoRobo do it by itself (Currently this feature requires a Robot Hardware and Kinect device )
Integration

Integration is one of the keys RemoRobo features , because it allows RemoRobo to be alive and do many activities in the same time , as well as following up remote requests from cloud beside it's automous life activities. , like RoboHospital integration .
Installation Types - All are FREE
Currently installation requires host computer /Microcomputer to keep RemoRobo Robot independent
Contacts
Address:
Egypt and Jordan